You have questions… we have answers!
Below you will find several of our customer's frequently asked questions.  If you don't find the answers you need below, please contact us and we will address your inquiry.
Frequently Asked Questions
Do you repair my type of vehicle?
Yes, we work on all makes and models, foreign and domestic.
Do I need an appointment for an estimate?
It is not necessary for you to make an appointment, you may stop by during our business hours whenever is convenient.
How long will it take to get an estimate?
On average it takes 15 – 20 minutes.  Actual times vary on the extent of the damage to the vehicle.
Do I need more than one estimate?
Iowa law does not require a party to get more than one estimate.  Choose the repair shop of your choice and have an estimate prepared.  If repairs are to be handled under an insurance claim, sometimes, the insurance company will write their own estimate.  After the insurance company has prepared their estimate take it to the shop of your choice for repairs.
Can I have my vehicle repaired at Snyder's or do I have to go to the shop my insurance company recommends?
Yes, you can have your vehicle repaired at Snyder's, it's your choice!  It is your right to have your vehicle repaired at the shop of your choice.  It is illegal for the insurance company to force you to go to one of their "preferred" or "network" shops.  At times an insurance claim's handler or adjuster may use deceiving wording to make you think that it would be "easier" if you go to one of their preferred shops, or that if the repairs are not completed at one of their shops it will not be warranted.  Rest assured at Snyder's we work for you, our customer, keeping you and your vehicle's best interests in mind.
If you feel like the insurance company is pressuring you against your will, please contact us, we can assist you in dealing with the insurance company and getting your vehicle properly repaired.
What if the insurance companies estimate is lower than the estimate I receive from Snyder's?
At Snyder's we try to write the most complete estimate possible the first time, the insurance company may have only written the most obvious damage. 
Please bring the insurance estimate in with you and we will go over the differences with you.  If necessary, we will have the adjustor come out to go over the required repairs that were not included in their original estimate.  Snyder's will work with the insurance company to get all repairs completed properly. 
The estimate difference will be paid for by the insurer, you will incur no out of pocket expenses for related damages.
Will my insurance company pay for a rental?
Your insurance company will pay for a rental only if you have rental car coverage on your policy.  Car rental insurance is not usually a large expense to add to your policy however not having it can turn into a large expense.  Check with your agent to find out if you have rental on your policy and if not how much it would be to add.
How can I get a rental car?
Snyder's will be happy to assist in setting up the rental vehicle.  We have rental on site.  There is no need to make a second trip, simply pick up your rental when you drop your vehicle off for repairs and return it when repairs are completed.
Who do I pay my deductible to and when?
Your deductible is paid directly to Snyder's. It is due upon the completion of repairs. 
Is there a warranty on the repairs to my vehicle?
We have a nationwide written warranty on our repairs.  It is a lifetime warranty on the paint and workmanship and manufacturer warranty on all parts.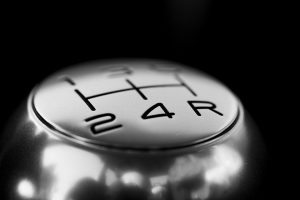 We Have Answers!
Didn't find what you need in the section above?  We are just a phone call away. 
Call (712) 542-5316 so we can help get answers to all your inquiries!  Or click the button below for our contact information.